Product Description
Application

• Agricultural equipment

• Armament

• Automobile industry

• Computing equipment

• Medical / dental instruments

• Measuring instruments

•Miscellaneous equipment

•Pharmaceutical industry

• Orthopedic implants

• Safety equipment

• Petrochemical industry

• Industrial valves

•Fixing and movable equipment

• Sanitary fittings

• General machinery

• Pumps and general connections

• Food and beverage processing

• Instrumentation equipment
Item Name

 CNC Machined Manufacturing Stainless Steel Drive Forging Shaft

 General Products      

 Application/Service Area

Metal Parts Solution for Vehicle, Agriculture machine, Construction Machine, transportation equipment, Valve and Pump system, Agriculture machine metal Parts, engine bracket, truck chassis bracket, gear box , gear housing , gear cover, shaft, spline shaft , pulley, flange, connection pipe, pipe, hydraulic valve , valve housing ,Fitting , flange, wheel, fly wheel, oil pump housing, starter housing, coolant pump housing, transmission shaft , transmission gear, sprocket, chains etc.

 Main blank Process for Steel  Casting

Investment  casting (wax mold made by middle temperature wax) /Precision  casting ;

Lost Wax Casting (wax mold made by low temperature wax)/ Precision  casting

 Blanks Tolerance -Casting  Tolerance

CT7-8 for Lost wax Casting Process

CT4-6 for Investment casting Process

 Applicable Material

Carbon steel, Low Carbon steel, middle carbon steel,WCB, WCA, WCC,  ISO 340-550, 

Alloy Carbon steel: G25CrMo4, Heat Resistant Steel,

Stainless Steel:  CF8,  CF8M, . G-X6CrNiMo1810, G-X7CrNiNb1189, SUS 304, 304L, 316, 316L.

OR According to customer requirement

 Casting Blank Size  /Dimensions

2 mm-600mm / 0.08inch-24inch  according to customer requirement

 Casting Blank Weight

Range from 0.01kg-85kg

 Applicable Machining Process

CNC Machining/ Lathing/ Milling/ Turning/ Boring/ Drilling/ Tapping/ Broaching/Reaming /Grinding/Honing and  etc.

 Machined Surface Quality

Ra 0.8-Ra3.2 according to customer requirement

 Applicable Heat Treatment

Normalization , annealing, quenching and tempering, Case Hardening, Nitriding, Carbon Nitriding, Induction Quenching

 Applicable Finish Surface  Treatment

Shot/sand blast, polishing, Surface passivation, Primer Painting , Powder coating, ED- Coating, Chromate Plating, zinc-plate, Dacromat coating, Finish Painting,

 MOQ

For stainless steel casting : 200pcs

For machining: 50pcs

 Lead Time

45days from the receipt date of deposit for Steel Lost Wax Casting
Technical Support:
ZheJiang  Matech is professional at independent development and design. Our engineers are skilled at AUTO CAD, PRO ENGINEER, SOLID WORKS and other 2D & 3D softwares. We are able to design, develop,produce and deliver your PO according to your drawings, samples or just an idea. Dural control of standard products and OEM products.
Quality Control: 
1) Checking the raw material after they reach our factory——- Incoming quality control ( IQC) 
2) Checking the details before the production line operated 
3) Have full inspection and routing inspection during mass production—In process quality control(IPQC) 
4) Checking the goods after they are finished—- Final quality control(FQC) 
5) Checking the goods after they are finished—–Outgoing quality control(OQC)
Main Product
Our Factory
 
                              ZheJiang CZPT Machinery Manufacturer Co., Ltd.
                                                               –Branch of CZPT Industry ltd.
We specialize in Metal Parts Solution for Vehicle, Agriculture machine, Construction Machine, transportation equipment, Valve and Pump system etc.
With keeping manufacturing process design, quality plHangZhou, key manufacturing processes and final quality control in house we are mastering key competence to supply quality mechanical parts and assembly to our customers for both Chinese and Export Market .
To satisfy different mechanical and functional requirements from our customers we are making a big range of metal products for our clients on base of different blanks solutions and technologies. These blanks solutions and technologies include processes of Iron Casting, Steel Casting, Stainless Steel Casting, Aluminum Casting and Forging.
During the early involvement of the customer's design process we are giving professional input to our customers in terms of process feasibility, cost reduction and function approach. You are welcome to contact us for technical enquiry and business cooperation.

Our Certificate

Our Customer

Our Team
Our Package
Inner Packing →Strong & waterproof plastic big is packed inside, to keep the product in safe condition.Or as customer requests.
Outer Packing →Multilayer wooden box with strong bandages, used for standard export package. Or customized as per customer's requirements.
FAQ
1. Are you a manufacturer or a trading company?
We are a professional manufacturer with over 15 years' export experience for designing and producing vehicle machinery parts.
2. How can I get some samples? 
If you need, we are glad to offer you samples for free, but the new clients are expected to pay the courier cost, and the charge will be deducted from the payment for formal order.
 
3. Can you make casting according to our drawing?
Yes, we can make casting according to your drawing, 2D drawing, or 3D cad model. If the 3D cad model can be supplied, the development of the tooling can be more efficient. But without 3D, based on 2D drawing we can still make the samples properly approved.
 
4. Can you make casting based on our samples?
Yes, we can make measurement based on your samples to make drawings for tooling making.
 
5. What's your quality control device in house?
We have spectrometer in house to monitor the chemical property, tensile test machine to control the mechanical property and UT Sonic as NDT checking method to control the casting detect under the surface of cast.
Shipping Cost:

Estimated freight per unit.





To be negotiated
| | |
| --- | --- |
| Material: | Stainless Steel, Steel, Iron, Aluminum, Brass |
| Load: | Drive Shaft |
| Stiffness & Flexibility: | Stiffness / Rigid Axle |
Samples:

US$ 6.62/kg

1 kg(Min.Order)

|

Order Sample

Customized according to product drawings
Customization:

Available

|

Customized Request
Are there any limitations or disadvantages associated with drive shafts?
While drive shafts are widely used and offer several advantages, they also have certain limitations and disadvantages that should be considered. Here's a detailed explanation of the limitations and disadvantages associated with drive shafts:
1. Length and Misalignment Constraints:
Drive shafts have a maximum practical length due to factors such as material strength, weight considerations, and the need to maintain rigidity and minimize vibrations. Longer drive shafts can be prone to increased bending and torsional deflection, leading to reduced efficiency and potential driveline vibrations. Additionally, drive shafts require proper alignment between the driving and driven components. Misalignment can cause increased wear, vibrations, and premature failure of the drive shaft or its associated components.
2. Limited Operating Angles:
Drive shafts, especially those using U-joints, have limitations on operating angles. U-joints are typically designed to operate within specific angular ranges, and operating beyond these limits can result in reduced efficiency, increased vibrations, and accelerated wear. In applications requiring large operating angles, constant velocity (CV) joints are often used to maintain a constant speed and accommodate greater angles. However, CV joints may introduce higher complexity and cost compared to U-joints.
3. Maintenance Requirements:
Drive shafts require regular maintenance to ensure optimal performance and reliability. This includes periodic inspection, lubrication of joints, and balancing if necessary. Failure to perform routine maintenance can lead to increased wear, vibrations, and potential driveline issues. Maintenance requirements should be considered in terms of time and resources when using drive shafts in various applications.
4. Noise and Vibration:
Drive shafts can generate noise and vibrations, especially at high speeds or when operating at certain resonant frequencies. Imbalances, misalignment, worn joints, or other factors can contribute to increased noise and vibrations. These vibrations may affect the comfort of vehicle occupants, contribute to component fatigue, and require additional measures such as dampers or vibration isolation systems to mitigate their effects.
5. Weight and Space Constraints:
Drive shafts add weight to the overall system, which can be a consideration in weight-sensitive applications, such as automotive or aerospace industries. Additionally, drive shafts require physical space for installation. In compact or tightly packaged equipment or vehicles, accommodating the necessary drive shaft length and clearances can be challenging, requiring careful design and integration considerations.
6. Cost Considerations:
Drive shafts, depending on their design, materials, and manufacturing processes, can involve significant costs. Customized or specialized drive shafts tailored to specific equipment requirements may incur higher expenses. Additionally, incorporating advanced joint configurations, such as CV joints, can add complexity and cost to the drive shaft system.
7. Inherent Power Loss:
Drive shafts transmit power from the driving source to the driven components, but they also introduce some inherent power loss due to friction, bending, and other factors. This power loss can reduce overall system efficiency, particularly in long drive shafts or applications with high torque requirements. It is important to consider power loss when determining the appropriate drive shaft design and specifications.
8. Limited Torque Capacity:
While drive shafts can handle a wide range of torque loads, there are limits to their torque capacity. Exceeding the maximum torque capacity of a drive shaft can lead to premature failure, resulting in downtime and potential damage to other driveline components. It is crucial to select a drive shaft with sufficient torque capacity for the intended application.
Despite these limitations and disadvantages, drive shafts remain a widely used and effective means of power transmission in various industries. Manufacturers continuously work to address these limitations through advancements in materials, design techniques, joint configurations, and balancing processes. By carefully considering the specific application requirements and potential drawbacks, engineers and designers can mitigate the limitations and maximize the benefits of drive shafts in their respective systems.
Can drive shafts be customized for specific vehicle or equipment requirements?
Yes, drive shafts can be customized to meet specific vehicle or equipment requirements. Customization allows manufacturers to tailor the design, dimensions, materials, and other parameters of the drive shaft to ensure compatibility and optimal performance within a particular vehicle or equipment. Here's a detailed explanation of how drive shafts can be customized:
1. Dimensional Customization:
Drive shafts can be customized to match the dimensional requirements of the vehicle or equipment. This includes adjusting the overall length, diameter, and spline configuration to ensure proper fitment and clearances within the specific application. By customizing the dimensions, the drive shaft can be seamlessly integrated into the driveline system without any interference or limitations.
2. Material Selection:
The choice of materials for drive shafts can be customized based on the specific requirements of the vehicle or equipment. Different materials, such as steel alloys, aluminum alloys, or specialized composites, can be selected to optimize strength, weight, and durability. The material selection can be tailored to meet the torque, speed, and operating conditions of the application, ensuring the drive shaft's reliability and longevity.
3. Joint Configuration:
Drive shafts can be customized with different joint configurations to accommodate specific vehicle or equipment requirements. For example, universal joints (U-joints) may be suitable for applications with lower operating angles and moderate torque demands, while constant velocity (CV) joints are often used in applications requiring higher operating angles and smoother power transmission. The choice of joint configuration depends on factors such as operating angle, torque capacity, and desired performance characteristics.
4. Torque and Power Capacity:
Customization allows drive shafts to be designed with the appropriate torque and power capacity for the specific vehicle or equipment. Manufacturers can analyze the torque requirements, operating conditions, and safety margins of the application to determine the optimal torque rating and power capacity of the drive shaft. This ensures that the drive shaft can handle the required loads without experiencing premature failure or performance issues.
5. Balancing and Vibration Control:
Drive shafts can be customized with precision balancing and vibration control measures. Imbalances in the drive shaft can lead to vibrations, increased wear, and potential driveline issues. By employing dynamic balancing techniques during the manufacturing process, manufacturers can minimize vibrations and ensure smooth operation. Additionally, vibration dampers or isolation systems can be integrated into the drive shaft design to further mitigate vibrations and enhance overall system performance.
6. Integration and Mounting Considerations:
Customization of drive shafts takes into account the integration and mounting requirements of the specific vehicle or equipment. Manufacturers work closely with the vehicle or equipment designers to ensure that the drive shaft fits seamlessly into the driveline system. This includes adapting the mounting points, interfaces, and clearances to ensure proper alignment and installation of the drive shaft within the vehicle or equipment.
7. Collaboration and Feedback:
Manufacturers often collaborate with vehicle manufacturers, OEMs (Original Equipment Manufacturers), or end-users to gather feedback and incorporate their specific requirements into the drive shaft customization process. By actively seeking input and feedback, manufacturers can address specific needs, optimize performance, and ensure compatibility with the vehicle or equipment. This collaborative approach enhances the customization process and results in drive shafts that meet the exact requirements of the application.
8. Compliance with Standards:
Customized drive shafts can be designed to comply with relevant industry standards and regulations. Compliance with standards, such as ISO (International Organization for Standardization) or specific industry standards, ensures that the customized drive shafts meet quality, safety, and performance requirements. Adhering to these standards provides assurance that the drive shafts are compatible and can be seamlessly integrated into the specific vehicle or equipment.
In summary, drive shafts can be customized to meet specific vehicle or equipment requirements through dimensional customization, material selection, joint configuration, torque and power capacity optimization, balancing and vibration control, integration and mounting considerations, collaboration with stakeholders, and compliance with industry standards. Customization allows drive shafts to be precisely tailored to the needs of the application, ensuring compatibility, reliability, and optimal performance.
What benefits do drive shafts offer for different types of vehicles and equipment?
Drive shafts offer several benefits for different types of vehicles and equipment. They play a crucial role in power transmission and contribute to the overall performance, efficiency, and functionality of various systems. Here's a detailed explanation of the benefits that drive shafts provide:
1. Efficient Power Transmission:
Drive shafts enable efficient power transmission from the engine or power source to the wheels or driven components. By connecting the engine or motor to the driven system, drive shafts efficiently transfer rotational power, allowing vehicles and equipment to perform their intended functions. This efficient power transmission ensures that the power generated by the engine is effectively utilized, optimizing the overall performance and productivity of the system.
2. Versatility:
Drive shafts offer versatility in their applications. They are used in various types of vehicles, including cars, trucks, motorcycles, and off-road vehicles. Additionally, drive shafts are employed in a wide range of equipment and machinery, such as agricultural machinery, construction equipment, industrial machinery, and marine vessels. The ability to adapt to different types of vehicles and equipment makes drive shafts a versatile component for power transmission.
3. Torque Handling:
Drive shafts are designed to handle high levels of torque. Torque is the rotational force generated by the engine or power source. Drive shafts are engineered to efficiently transmit this torque without excessive twisting or bending. By effectively handling torque, drive shafts ensure that the power generated by the engine is reliably transferred to the wheels or driven components, enabling vehicles and equipment to overcome resistance, such as heavy loads or challenging terrains.
4. Flexibility and Compensation:
Drive shafts provide flexibility and compensation for angular movement and misalignment. In vehicles, drive shafts accommodate the movement of the suspension system, allowing the wheels to move up and down independently. This flexibility ensures a constant power transfer even when the vehicle encounters uneven terrain. Similarly, in machinery, drive shafts compensate for misalignment between the engine or motor and the driven components, ensuring smooth power transmission and preventing excessive stress on the drivetrain.
5. Weight Reduction:
Drive shafts contribute to weight reduction in vehicles and equipment. Compared to other forms of power transmission, such as belt drives or chain drives, drive shafts are typically lighter in weight. This reduction in weight helps improve fuel efficiency in vehicles and reduces the overall weight of equipment, leading to enhanced maneuverability and increased payload capacity. Additionally, lighter drive shafts contribute to a better power-to-weight ratio, resulting in improved performance and acceleration.
6. Durability and Longevity:
Drive shafts are designed to be durable and long-lasting. They are constructed using materials such as steel or aluminum, which offer high strength and resistance to wear and fatigue. Drive shafts undergo rigorous testing and quality control measures to ensure their reliability and longevity. Proper maintenance, including lubrication and regular inspections, further enhances their durability. The robust construction and long lifespan of drive shafts contribute to the overall reliability and cost-effectiveness of vehicles and equipment.
7. Safety:
Drive shafts incorporate safety features to protect operators and bystanders. In vehicles, drive shafts are often enclosed within a protective tube or housing, preventing contact with moving parts and reducing the risk of injury in the event of a failure. Similarly, in machinery, safety shields or guards are commonly installed around exposed drive shafts to minimize the potential hazards associated with rotating components. These safety measures ensure the well-being of individuals operating or working in proximity to vehicles and equipment.
In summary, drive shafts offer several benefits for different types of vehicles and equipment. They enable efficient power transmission, provide versatility in various applications, handle torque effectively, offer flexibility and compensation, contribute to weight reduction, ensure durability and longevity, and incorporate safety features. By providing these advantages, drive shafts enhance the performance, efficiency, reliability, and safety of vehicles and equipment across a wide range of industries.



editor by CX 2023-10-04
Product Description
No.
Item
Specifications
1
Materials
Carbon steel: 10#, 18#, 1018, 22#, 1571, 40Cr, 45#, 1045, 50#, 55#, 60#, 65Mn, 70#, 72B, 80#, 82B
Alloy Structure Steel: B7, 20CrMo, 42Crmo, SCM415, SCM440, 4140
High-carbon chromium bearing steel: GCr15, 52100, SUJ2
Free-cutting steel: 12L14, 12L15
Stainless steel: 1Cr13, 2Cr13, 3Cr13, 4Cr13, 1Cr17, SUS410, SUS420, SUS430, SUS416, SUS440C, 17-4, 17-4PH, 130M, 200, 201, 202, 205, 303, 303Cu, 304, 316, 316L
Aluminum grade: 6061, 6063
Brass: Hpb58-2.5 (C38000), Hpb59-1 (C37710), Hpb61-1 (C37100), Hpb62-0.8 (C35000), Hpb63-0.1 (C34900), Hpb63-3 (C34500), H60, H62, H63, H65
2
Diameter
Ø0.3-Ø25
3
Diameter tolerance
0.002mm
4
Roundness
0.0005mm
5
Roughness
Ra0.05
6
Straightness
0.005mm
7
Hardness: 
HRC/HV
8
Length
2mm-1000mm
9
Heat treatment
1. Oil Quenching
2. High frequency quenching
3. Carburization
4. Vacuum Heat treatment
5. Mesh belt CZPT heat treatment
10
Surface treatment
1. Plating nickel
2. Plating zinc
3. Plating passivation
4. Plating phosphating
5. Black coating
6. Anodized treatment
11
Packing
Plastic bags inside and standard cartons outside.
Shipment by pallets or according to customer's packing specifications.
Q: How can I get samples?
 A: Free samples and freight collect, except for special circumstances.
Q: What is your minimum order quantity for the items in the order?
 A:  2000pcs for each part except for sample.
Q: Are you a trading company or a manufacturer?
 A: We are a manufacturer, specialized in manufacturing and exporting of qualified precision micro shafts.
Q: What are your usual terms of payment?
 A:  We generally ask for payment by T/T in advance and L/C at sight.
| | |
| --- | --- |
| Condition: | New |
| Axle Number: | 2 |
| Application: | Car |
| Certification: | ISO, IATF |
| Material: | Stainless Steel |
| Type: | Auto Shaft |
Samples:

US$ 4/Piece

1 Piece(Min.Order)

|
Request Sample
Customization:

Available

|

Customized Request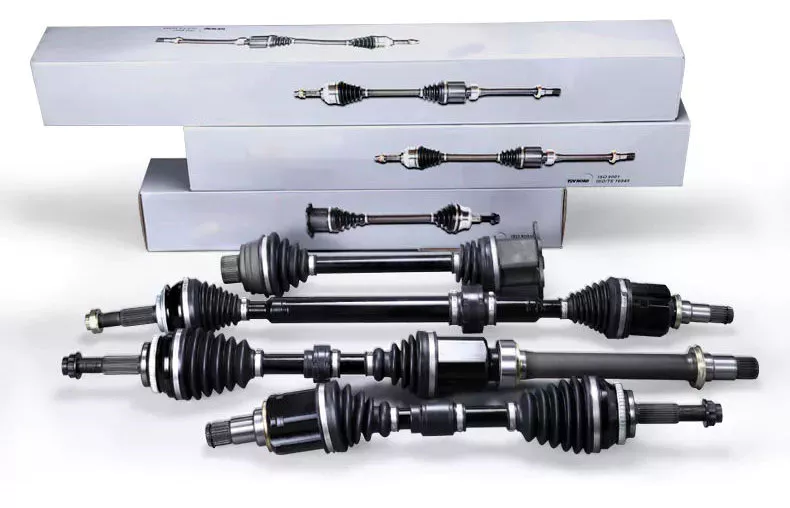 How to Replace the Drive Shaft
Several different functions in a vehicle are critical to its functioning, but the driveshaft is probably the part that needs to be understood the most. A damaged or damaged driveshaft can damage many other auto parts. This article will explain how this component works and some of the signs that it may need repair. This article is for the average person who wants to fix their car on their own but may not be familiar with mechanical repairs or even driveshaft mechanics. You can click the link below for more information.
Repair damaged driveshafts
If you own a car, you should know that the driveshaft is an integral part of the vehicle's driveline. They ensure efficient transmission of power from the engine to the wheels and drive. However, if your driveshaft is damaged or cracked, your vehicle will not function properly. To keep your car safe and running at peak efficiency, you should have it repaired as soon as possible. Here are some simple steps to replace the drive shaft.
First, diagnose the cause of the drive shaft damage. If your car is making unusual noises, the driveshaft may be damaged. This is because worn bushings and bearings support the drive shaft. Therefore, the rotation of the drive shaft is affected. The noise will be squeaks, dings or rattles. Once the problem has been diagnosed, it is time to repair the damaged drive shaft.
Professionals can repair your driveshaft at relatively low cost. Costs vary depending on the type of drive shaft and its condition. Axle repairs can range from $300 to $1,000. Labor is usually only around $200. A simple repair can cost between $150 and $1700. You'll save hundreds of dollars if you're able to fix the problem yourself. You may need to spend a few more hours educating yourself about the problem before handing it over to a professional for proper diagnosis and repair.
The cost of repairing a damaged driveshaft varies by model and manufacturer. It can cost as much as $2,000 depending on parts and labor. While labor costs can vary, parts and labor are typically around $70. On average, a damaged driveshaft repair costs between $400 and $600. However, these parts can be more expensive than that. If you don't want to spend money on unnecessarily expensive repairs, you may need to pay a little more.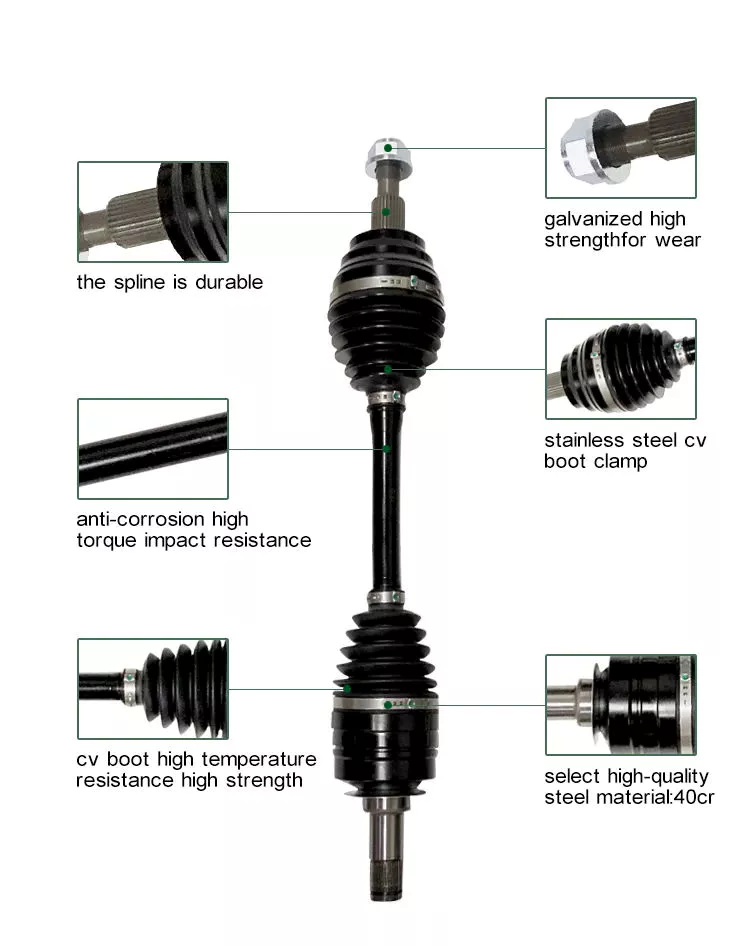 Learn how drive shafts work
While a car engine may be one of the most complex components in your vehicle, the driveshaft has an equally important job. The driveshaft transmits the power of the engine to the wheels, turning the wheels and making the vehicle move. Driveshaft torque refers to the force associated with rotational motion. Drive shafts must be able to withstand extreme conditions or they may break. Driveshafts are not designed to bend, so understanding how they work is critical to the proper functioning of the vehicle.
The drive shaft includes many components. The CV connector is one of them. This is the last stop before the wheels spin. CV joints are also known as "doughnut" joints. The CV joint helps balance the load on the driveshaft, the final stop between the engine and the final drive assembly. Finally, the axle is a single rotating shaft that transmits power from the final drive assembly to the wheels.
Different types of drive shafts have different numbers of joints. They transmit torque from the engine to the wheels and must accommodate differences in length and angle. The drive shaft of a front-wheel drive vehicle usually includes a connecting shaft, an inner constant velocity joint and an outer fixed joint. They also have anti-lock system rings and torsional dampers to help them run smoothly. This guide will help you understand the basics of driveshafts and keep your car in good shape.
The CV joint is the heart of the driveshaft, it enables the wheels of the car to move at a constant speed. The connector also helps transmit power efficiently. You can learn more about CV joint driveshafts by looking at the top 3 driveshaft questions
The U-joint on the intermediate shaft may be worn or damaged. Small deviations in these joints can cause slight vibrations and wobble. Over time, these vibrations can wear out drivetrain components, including U-joints and differential seals. Additional wear on the center support bearing is also expected. If your driveshaft is leaking oil, the next step is to check your transmission.
The drive shaft is an important part of the car. They transmit power from the engine to the transmission. They also connect the axles and CV joints. When these components are in good condition, they transmit power to the wheels. If you find them loose or stuck, it can cause the vehicle to bounce. To ensure proper torque transfer, your car needs to stay on the road. While rough roads are normal, bumps and bumps are common.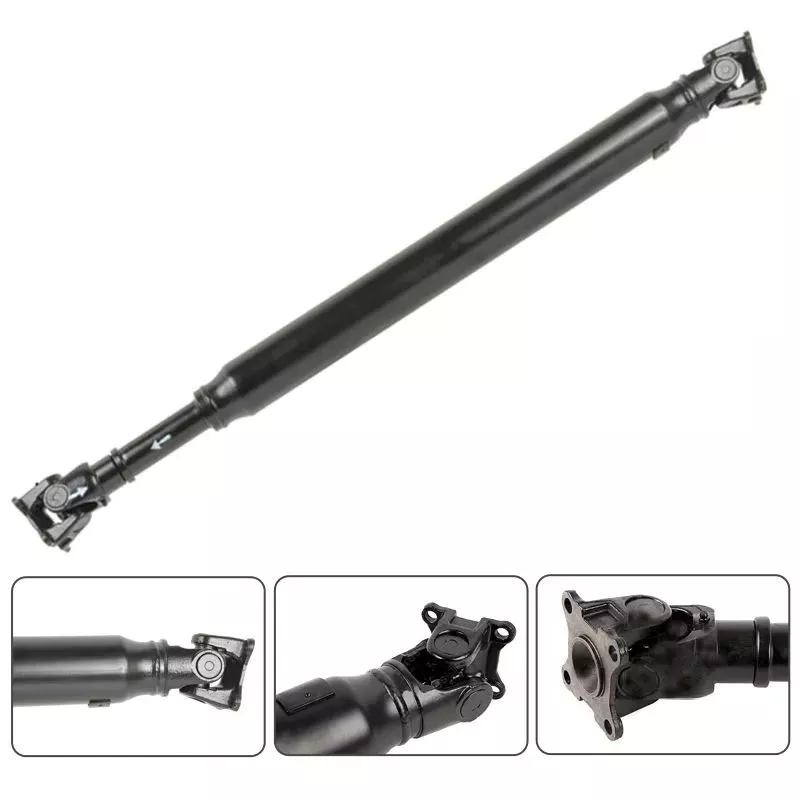 Common signs of damaged driveshafts
If your vehicle vibrates heavily underneath, you may be dealing with a faulty propshaft. This issue limits your overall control of the vehicle and cannot be ignored. If you hear this noise frequently, the problem may be the cause and should be diagnosed as soon as possible. Here are some common symptoms of a damaged driveshaft. If you experience this noise while driving, you should have your vehicle inspected by a mechanic.
A clanging sound can also be one of the signs of a damaged driveshaft. A ding may be a sign of a faulty U-joint or center bearing. This can also be a symptom of worn center bearings. To keep your vehicle safe and functioning properly, it is best to have your driveshaft inspected by a certified mechanic. This can prevent serious damage to your car.
A worn drive shaft can cause difficulty turning, which can be a major safety issue. Fortunately, there are many ways to tell if your driveshaft needs service. The first thing you can do is check the u-joint itself. If it moves too much or too little in any direction, it probably means your driveshaft is faulty. Also, rust on the bearing cap seals may indicate a faulty drive shaft.
The next time your car rattles, it might be time for a mechanic to check it out. Whether your vehicle has a manual or automatic transmission, the driveshaft plays an important role in your vehicle's performance. When one or both driveshafts fail, it can make the vehicle unsafe or impossible to drive. Therefore, you should have your car inspected by a mechanic as soon as possible to prevent further problems.
Your vehicle should also be regularly lubricated with grease and chain to prevent corrosion. This will prevent grease from escaping and causing dirt and grease to build up. Another common sign is a dirty driveshaft. Make sure your phone is free of debris and in good condition. Finally, make sure the driveshaft chain and cover are in place. In most cases, if you notice any of these common symptoms, your vehicle's driveshaft should be replaced.
Other signs of a damaged driveshaft include uneven wheel rotation, difficulty turning the car, and increased drag when trying to turn. A worn U-joint also inhibits the ability of the steering wheel to turn, making it more difficult to turn. Another sign of a faulty driveshaft is the shuddering noise the car makes when accelerating. Vehicles with damaged driveshafts should be inspected as soon as possible to avoid costly repairs.



editor by CX 2023-07-13
Design: explorer
Calendar year: 2 , Customized Wholesale Roller Chain Sprocket Equipment with Triple Row Sprocket Manufacturing facility Immediate Income Fitment:For CZPT Explorer 2002-2005For CZPT Explorer 2003- Recommend Products Firm Data FAQ Q1. What is your phrases of packing?A: Usually,we pack our products in plastic baggage and brown cartons. Distinct in accordance to your need.Q2. What is your conditions of payment?A: T/T thirty% as deposit, and 70% before supply. We'll display you the photos of the products and offers prior to you shell out the stability.Q3. What is your conditions of delivery?A: Typically is FOB, Specific in accordance to your necessity.Q4. How about your shipping time? A: Normally, it will take 30 to 60 days after getting your advance payment. The particular supply time is dependent on the objects and the quantity of your purchase.Q5. CAN YOU Generate In accordance TO THE SAMPLES?A: Of course, Standard Roller Chain Sprocket 45 Steel we can generate by your samples or specialized drawings. We can develop the molds and fixtures.Q6. WHAT IS YOUR SAMPLE Coverage?A: We can offer the sample if we have completely ready elements in inventory, but the clients have to shell out the sample expense and the courier cost. When you location the formal purchase, these expenses can be deductible from the payment for goods.Q7. DO YOU Take a look at ALL YOUR Goods Prior to Shipping? A: Sure, we have 100% check just before shipping and deliveryQ8: HOW DO YOU MAKE OUR Business Long-Expression AND Excellent Romantic relationship?A:1. We keep very good high quality and aggressive price tag to make certain ourcustomers benefit2. We respect every client as our pal and we sincerely do business and make pals with them, no make a difference the place they come from.
Drive shaft type
The driveshaft transfers torque from the engine to the wheels and is responsible for the smooth running of the vehicle. Its design had to compensate for differences in length and angle. It must also ensure perfect synchronization between its joints. The drive shaft should be made of high-grade materials to achieve the best balance of stiffness and elasticity. There are three main types of drive shafts. These include: end yokes, tube yokes and tapered shafts.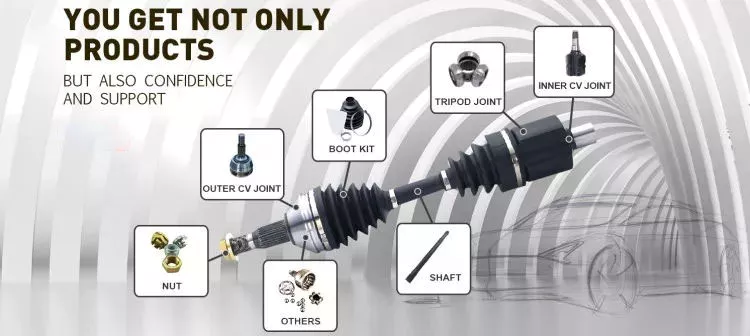 tube yoke
Tube yokes are shaft assemblies that use metallic materials as the main structural component. The yoke includes a uniform, substantially uniform wall thickness, a first end and an axially extending second end. The first diameter of the drive shaft is greater than the second diameter, and the yoke further includes a pair of opposing lugs extending from the second end. These lugs have holes at the ends for attaching the axle to the vehicle.
By retrofitting the driveshaft tube end into a tube fork with seat. This valve seat transmits torque to the driveshaft tube. The fillet weld 28 enhances the torque transfer capability of the tube yoke. The yoke is usually made of aluminum alloy or metal material. It is also used to connect the drive shaft to the yoke. Various designs are possible.
The QU40866 tube yoke is used with an external snap ring type universal joint. It has a cup diameter of 1-3/16″ and an overall width of 4½". U-bolt kits are another option. It has threaded legs and locks to help secure the yoke to the drive shaft. Some performance cars and off-road vehicles use U-bolts. Yokes must be machined to accept U-bolts, and U-bolt kits are often the preferred accessory.
The end yoke is the mechanical part that connects the drive shaft to the stub shaft. These yokes are usually designed for specific drivetrain components and can be customized to your needs. Pat's drivetrain offers OEM replacement and custom flanged yokes.
If your tractor uses PTO components, the cross and bearing kit is the perfect tool to make the connection. Additionally, cross and bearing kits help you match the correct yoke to the shaft. When choosing a yoke, be sure to measure the outside diameter of the U-joint cap and the inside diameter of the yoke ears. After taking the measurements, consult the cross and bearing identification drawings to make sure they match.
While tube yokes are usually easy to replace, the best results come from a qualified machine shop. Dedicated driveshaft specialists can assemble and balance finished driveshafts. If you are unsure of a particular aspect, please refer to the TM3000 Driveshaft and Cardan Joint Service Manual for more information. You can also consult an excerpt from the TSB3510 manual for information on angle, vibration and runout.
The sliding fork is another important part of the drive shaft. It can bend over rough terrain, allowing the U-joint to keep spinning in tougher conditions. If the slip yoke fails, you will not be able to drive and will clang. You need to replace it as soon as possible to avoid any dangerous driving conditions. So if you notice any dings, be sure to check the yoke.
If you detect any vibrations, the drivetrain may need adjustment. It's a simple process. First, rotate the driveshaft until you find the correct alignment between the tube yoke and the sliding yoke of the rear differential. If there is no noticeable vibration, you can wait for a while to resolve the problem. Keep in mind that it may be convenient to postpone repairs temporarily, but it may cause bigger problems later.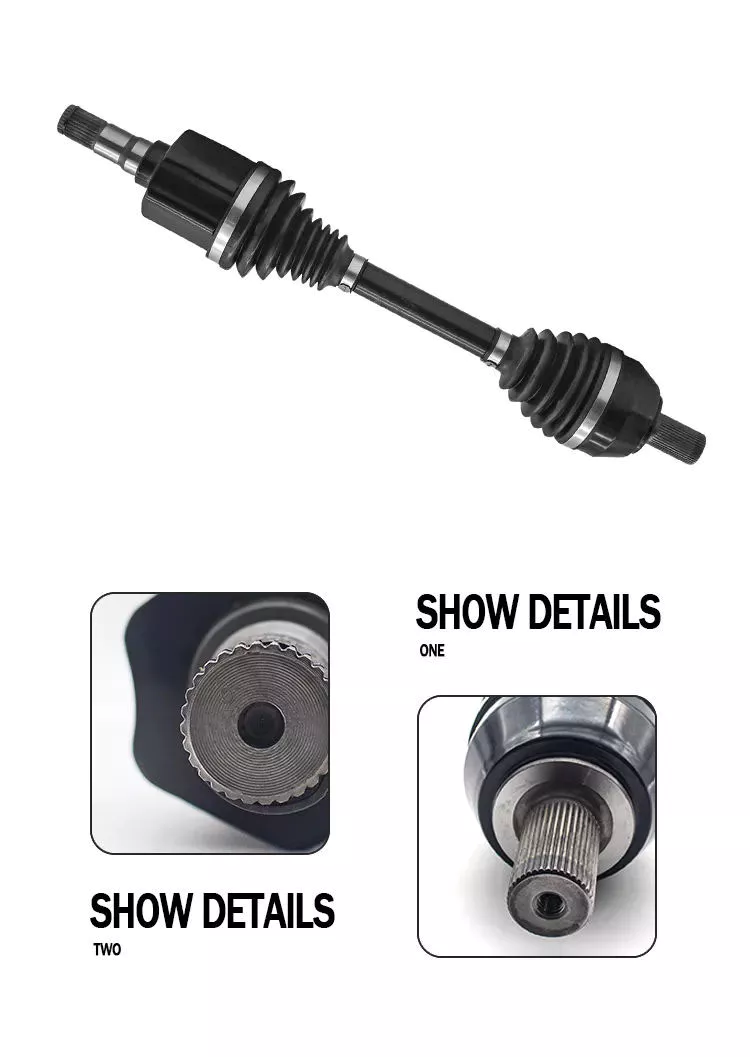 end yoke
If your driveshaft requires a new end yoke, CZPT has several drivetrain options. Our automotive end yoke inventory includes keyed and non-keyed options. If you need tapered or straight holes, we can also make them for you.
A U-bolt is an industrial fastener that has U-shaped threads on its legs. They are often used to join two heads back to back. These are convenient options to help keep drivetrain components in place when driving over rough terrain, and are generally compatible with a variety of models. U-bolts require a specially machined yoke to accept them, so be sure to order the correct size.
The sliding fork helps transfer power from the transfer case to the driveshaft. They slide in and out of the transfer case, allowing the u-joint to rotate. Sliding yokes or "slips" can be purchased separately. Whether you need a new one or just a few components to upgrade your driveshaft, 4 CZPT Parts will have the parts you need to repair your vehicle.
The end yoke is a necessary part of the drive shaft. It connects the drive train and the mating flange. They are also used in auxiliary power equipment. CZPT's drivetrains are stocked with a variety of flanged yokes for OEM applications and custom builds. You can also find flanged yokes for constant velocity joints in our extensive inventory. If you don't want to modify your existing drivetrain, we can even make a custom yoke for you.



editor by czh 2023-03-05